A Woman's Perspective
is a series of art exhibitions
and events presented by
emerging and established
visual artists, writers, musicians,
dancers, performers,
filmmakers and teachers.

Supported in part by
American Association of University Women—Fargo/Moorhead
HandWorks
Historical and Cultural Society of Clay County
Les Skoropat Design
Prairie Public
Quilters' Guild of North Dakota
Artists and Patrons of the Arts


For information about exhibitions, displays,
lectures, style shows and classes,
contact
awp@handworks.org

A Woman's Perspective
PO Box 1524
Fargo, ND 58107


2017 Exhibitions and Events
by AWP Sponsors and Artists

Quilters' Guild of North Dakota presents

A Weekend With Velda Newman
Nevada City CA
Lecture, Trunk Show & Workshops
Thursday, Friday & Saturday
September 21, 22 & 23, 2017
printable poster and registration information

Historical and Cultural Society of Clay County
presents

Quilt National '15
Saturday, July 1 through
Tuesday, October 10, 2017
Public Reception
Tuesday, July 18, 5-7 pm

Meet the Artist
Velda Newman, Nevada City CA
Thursday, September 21, 3-5 pm

Illuminations in Fiber by Designing Quilters
Inspired by the Saint John's Bible
Sunday, October 1 through
Tuesday, October 31, 2017

Historical and Cultural Society
of Clay County at the
Hjemkomst Center
202 1st Ave
Moorhead MN




Collection of more than 1,000
vintage and modern,
traditional and contemporary
art aprons worn by
men, women and children

Learn about the history and construction of aprons, and what makes this special garment so unique! Aprons are selected for showing and sharing through lectures and presentations, runway shows and exhibitions. Programs can be tailor-made to fit your event, venue and audience.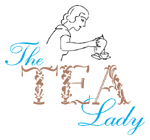 The Tea Lady presents
The Art of Tasting Tea

Hosting private and public tea events
for all ages and interests.
Providing training, workshops
and lectures about specialty teas.