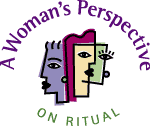 You are invited to attend the
Exhibition Closing and Earth Day Celebration
Sunday, April 21, 1-4 p.m.
Artists will be available to discuss the techniques used to create their pieces.
Register to win Earth Day prizes!




84 works of art by 53 artists inspired by
aerial photographs from the books
Earth From Above by Yann Arthus-Bertrand
continues through Sunday, April 21
at Rourke Art Gallery


RELATED EXHIBITS

Rhythm of Ritual
Fiber art by Caron Lage, St. Cloud MN
and Lucy Senstad, Avon MN

Downtown Neighbors
Watercolor prints by Kim Jore, Fargo ND

through Saturday, April 20
at Nichole's Fine Pastry


A Woman's Perspective on Ritual
Multimedia Art Exhibition
ended March 30
at the Hjemkomst Center
Thanks to all who attended and participated!

Click to download schedule.


A Woman's Perspective is a noncompetitive, nonjuried series
of multimedia arts exhibitions, performances and workshops presented by established and emerging visual artists, writers, performers
and teachers.

A Woman's Perspective
receives support in part from
American Association of University Women—Fargo/Moorhead
HandWorks
Nichole's Fine Pastry
Les Skoropat Design
Prairie Public
Quilters' Guild of North Dakota
artists and patrons of the arts
Venue support by
Historical and Cultural Society of Clay County
Rourke Art Gallery Museum
Eighth Street Studio Coop
Nichole's Fine Pastry


For information about A Woman's Perspective Multimedia Arts Exhibitions and Events,
contact
awp@handworks.org
A Woman's Perspective
PO Box 1524
Fargo, ND 58107
WORKSHOPS & PLAYSHOPS

More on Watercolor Landscape >
Sunday-Friday, February 18-22
taught by Ellen Diederich
Doublewood Inn, Fargo ND

Decompression Yoga >
Tuesdays, 6-7:15 p.m.
February 19, 26; March 5, 19, 26
taught by Cammie Lamey, CYT
8th Street Studio, Fargo ND

T'ai Chi Chih >
Wednesdays, 6-7 p.m.
February 20, 27; March 6, 20, 27
taught by Christeen McLain
8th Street Studio, Fargo ND

Primitive Rug Hooking >
Saturday, March 2, 10 a.m.-noon
taught by Vicky Jo Bogart
Hjemkomst Center, Moorhead MN

Spring Fever Workshop >
Friday & Saturday, March 15 & 16
Sew It Forward for local charities
Facilitated by Quilters' Guild of North Dakota
Skills & Technology Training Center, Fargo ND



Current Touring Exhibits

Art Aprons
apron art about work and play
created by visual artists

Aprons Galore!
collection of 300
vintage and contemporary aprons

For information about exhibitions, displays,
lectures, style shows, and classes about
Art Aprons and Aprons Galore!,
contact
awp@handworks.org
A Woman's Perspective
PO Box 1524
Fargo, ND 58107